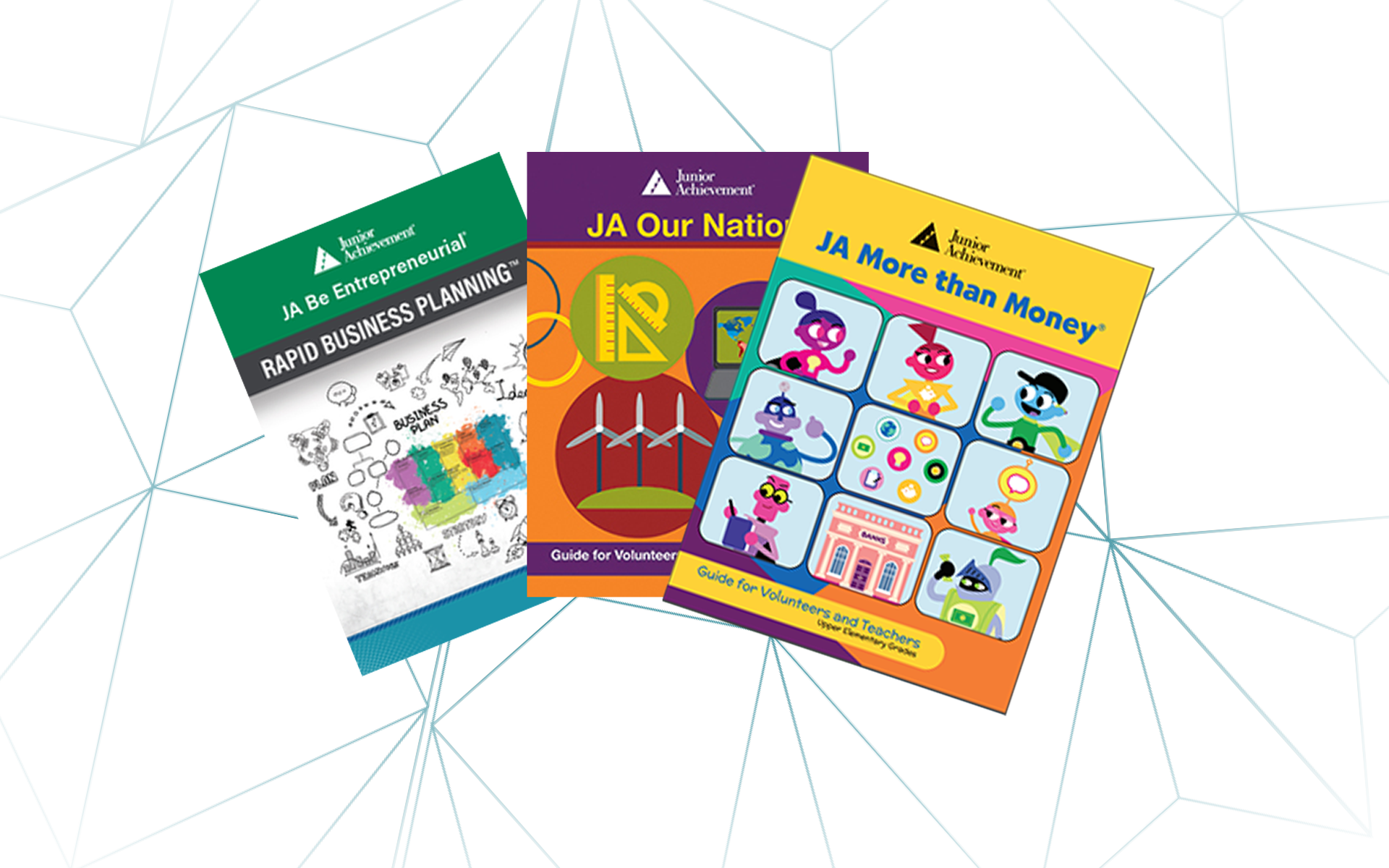 JA Programs
All JA curriculum is listed below. If desired, you can filter by first selecting a grade level, then a pathway.
Learn How You Can Volunteer
JA Inspire is more than a career fair, it brings together the business community and local schools and is designed to help launch middle school students into their futures: high school, college, and careers beyond. (Grades 6-8)
Education Level: Middle School
Work Readiness
High Work Readiness
Financial Literacy
Minimal Financial Literacy
Entrepreneurship
Minimal Entrepreneurship
Learn More About JA Inspire®
Classroom Based
After School
Virtual
JA It's My Job (Soft Skills) will help students understand the value of professional communication and soft skills, making them more employable to future employers across multiple career clusters. (Grades 6-12) The program includes six 45-minute sessions, with additional extended learning activities and optional digital assets offered throughout.
Education Level: Middle School, High School
Work Readiness
High Work Readiness
Financial Literacy
Minimal Financial Literacy
Entrepreneurship
Minimal Entrepreneurship
Learn More About JA It's My Job (Soft Skills)®